Dynamic Legacy Planning was founded in 2021 as its founder and twenty-plus year investment advisor, Jason White sought to combine his experience as a financial advisor and coach with his experience and knowledge as an estate planning attorney to create a firm that helps its clients "Begin with the end in mind."
This novel approach to financial planning starts with you imagining your 80th birthday party and being able to reflect on the people in attendance and how you've impacted their lives, the stories people tell about you, what others say about the quality of the life you lead and what experiences and outcomes you are most proud of as you reflect on your life.  We help our clients not only plan a life with meaning and purpose, but reflect on what legacy they want to leave, which is why that word is such an important part of our firm.
 As an only child of a single mother, Jason White took an early interest in finance and investing.  Growing up without much extra money in the family, he sought to learn the habits and successful strategies of those who were able to live comfortably and create wealth for themselves.  That interest led him to borrow additional money while in law school that he could invest in the stock market as a way to quickly payoff his student loan debt.  After a successful investment experience and graduating from the Indiana University Mckinney School of Law debt free, Jason joined Edward Jones as a financial advisor and so began a career that led him to Merrill Lynch and then to Greenfield Banking Company to lead their Wealth Management division.  In 2015, Jason was presented an opportunity to purchase and continue a nearly one hundred year old law practice in Greenfield, Indiana.  The thousands of existing clients in that practice along with his own book of investment clients, spawned the creation of a new kind of investment firm (Genuine Wealth Management) that Jason co-founded.  Since 2015, Jason and his team have been serving individuals and their families, helping them to grow, protect and transfer their assets using tools based on the latest strategies in the tax, estate planning and wealth management professions. 
Effective Game Plan
Your financial plan is built around your goals and vision. As your life and financial situation change, we continually make adjustments to optimize the outcome.
Advice in Common Language
It's no use explaining your financial plan if all we use is jargon. Our relationship is about keeping you informed in a conversational way.
Straightforward Fees
You should know what you're paying your advisor and how those fees apply to your investments. We'll explain our fee structure so you have confidence you're receiving the value you deserve.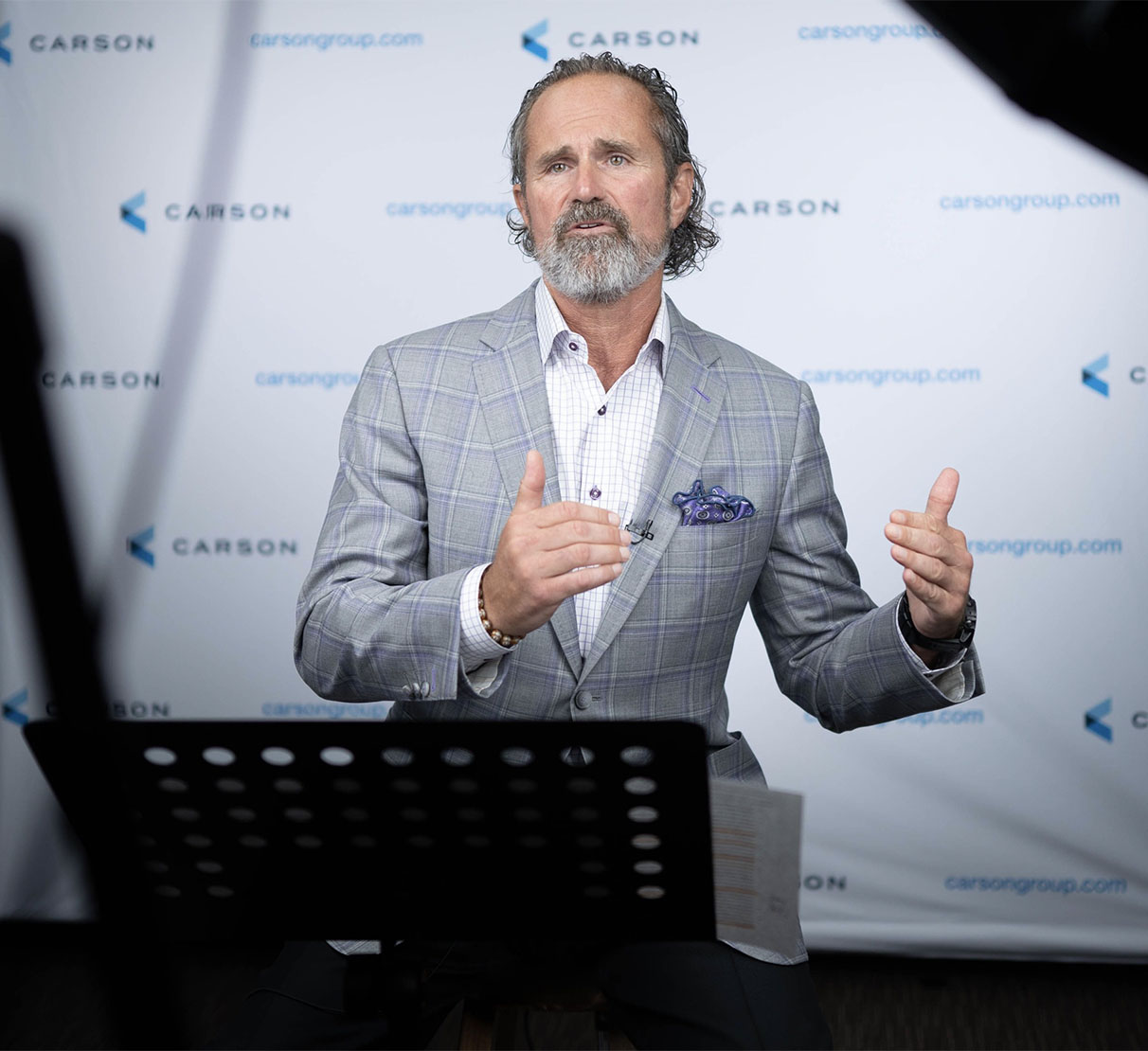 Jason White is founder and Senior Wealth Advisor of Dynamic Legacy Planning, which is affiliated with Carson Partners, one of Forbes top wealth advisors in America.  Mr. White has written numerous articles and blogs and has been a guest speaker at dozens of group events.  He is one of a small number of advisors who is an attorney and tax preparer, so he views his clients' finances through a broader set of lenses than most advisors.  He is also the owner of an estate planning and elder law firm that has now served its clients for over one hundred years.  He is a Certified Private Wealth Advisor and Accredited Asset Management Specialist.  He is surrounded by a great team who passionately strive to make their client's lives better.